Come and enjoy an experience you won't find anywhere else. Izanro Iwasaki brings you the waters of Misasa Onsen, some of the world's finest radium hot springs, in 12 distinctive baths. Yama-no-yu, an open-air bath set in a gorgeous strolling garden, is divided into a left zone (Hidari-no-yu) and a right-hand zone (Migi-no-yu), which are designated as separate men's and women's bathing areas. The men's and women's bathing area's are switched over night, meaning you can enjoy one side in the evening, then the other side the next day.
A radium steam bath and drinking spring are also available, so not only can you soak in the soothing waters, you can also breathe in the vapors or drink the beneficial minerals of the radium waters. The distinctive feature of Misasa Onsen's waters is their "hormesis effect", which stimulates activity in the body's cells and leaves you feeling refreshed and invigorated.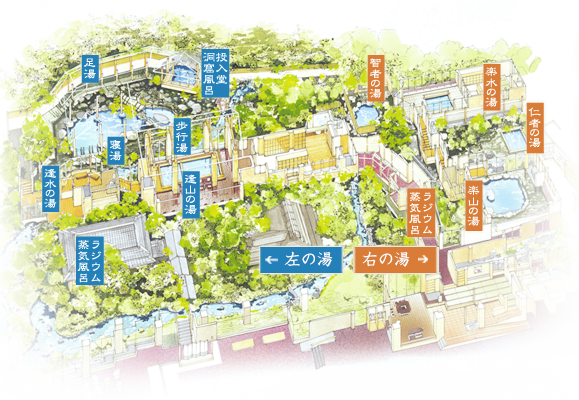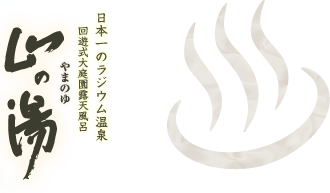 Opening hours

5:00 a.m. to 10:00 a.m.;
11:00 a.m. to 2:00 a.m.
Note

At 5:00 a.m. the male and female bathing areas are switched.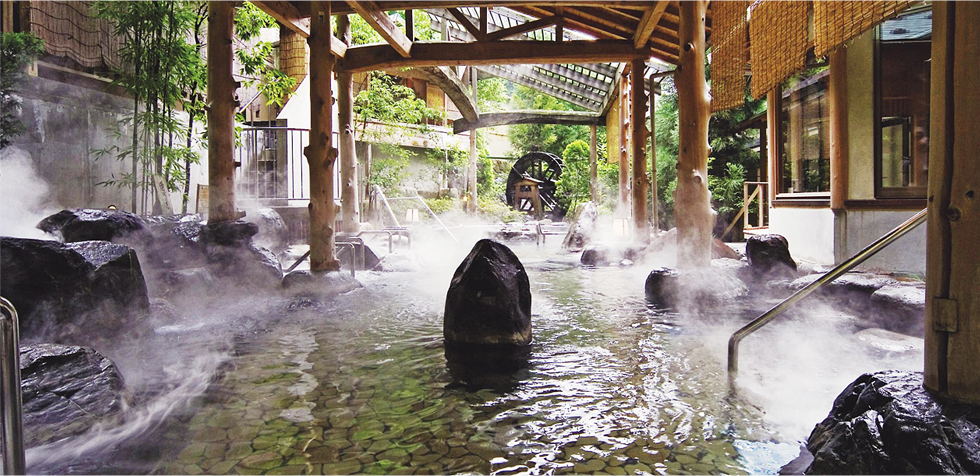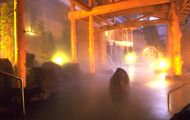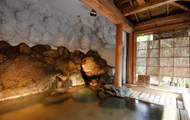 A range of baths are available, including steam, walking, sleeping, and foot baths, to allow guests to enjoy to the fullest the effects of radium on the body, both inside and out.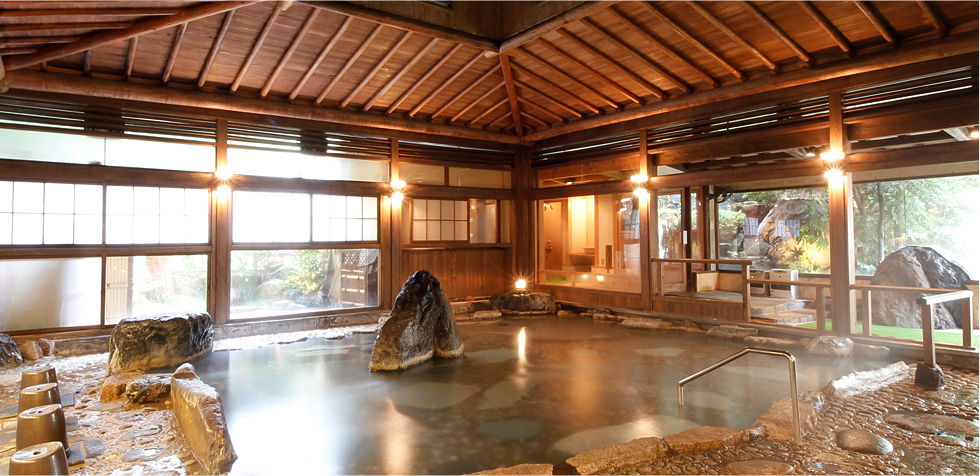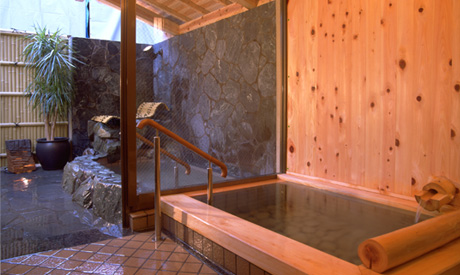 Private indoor and outdoor, barrier-free baths available by reservation.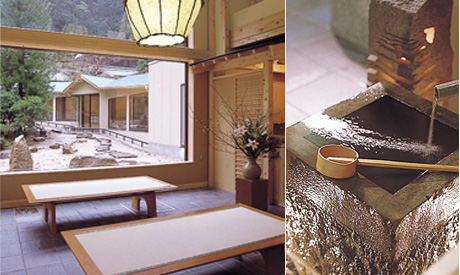 Put your feet up and relax with a complimentary drink in Nemu, our relaxation space. Be sure to drop by after your bath!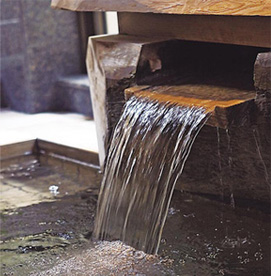 Quality

Sodium bicarbonate springs, radium springs
Efficacy

Bronchitis, emphysema, chronic bronchitis, rheumatoid arthritis, osteoarthritis, shoulder stiffness, abdominal pain, neuralgia, high blood pressure, diabetes, gout, chronic digestive disorders, liver disorders, biliary disorders, sensitivity to cold/poor circulation, women's ailments, atopic dermatitis, improving skin condition, physical recuperation/tiredness, stress relief
Contraindicative conditions

Acute diseases, severe heart disease, kidney failure