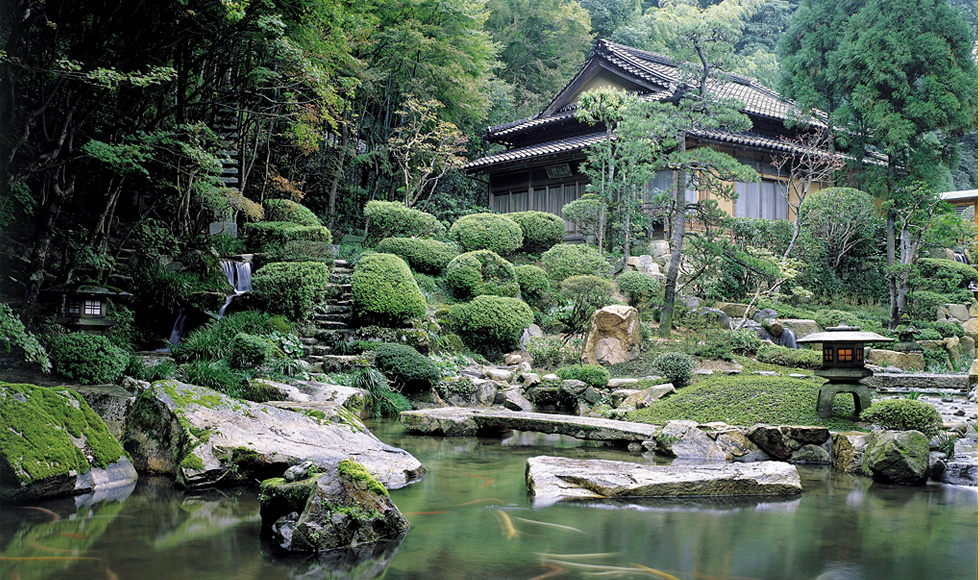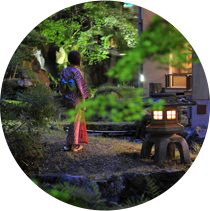 The garden scenes are elegant and sophisticated, with the borrowed scenery of the mountains in the background, a waterfall, and a tea room and cottage situated in the grounds. At night, the illumination brings out a whole new character. Take the time to appreciate all that the huge garden has to offer as you stroll around the walking path.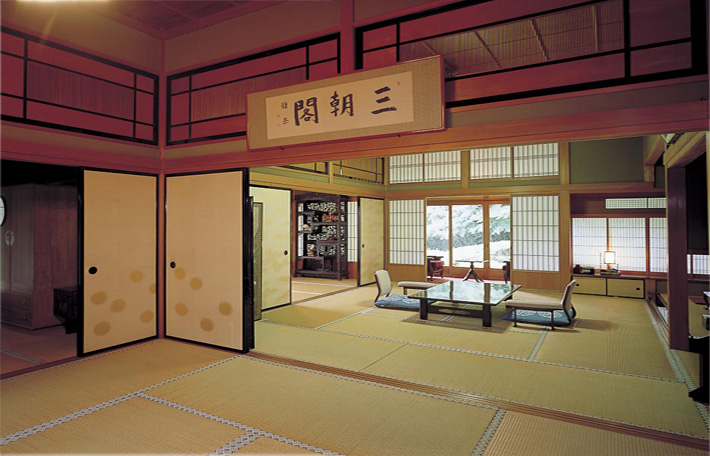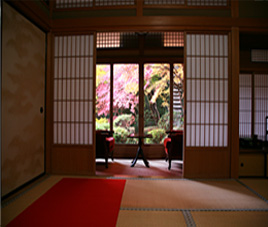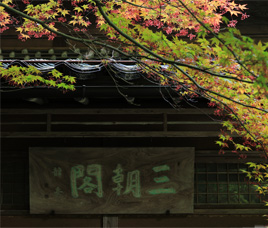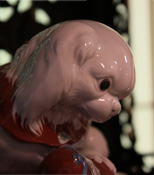 Sanchokaku was named by Iesato Tokugawa, the 16th head of the Tokugawa family.
The tranquil rooms achieve a delightful harmony with the leafy green gardens around them. After the war, on the occasion of the Showa Emperor's second stay at Izanro Iwasaki, he read a poem reminiscing about his enjoyment of his first stay.
Note: Open for viewing between 8:30 and 10:00 a.m.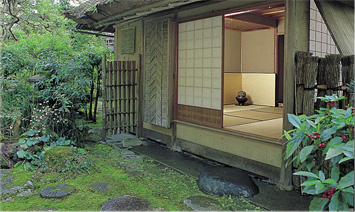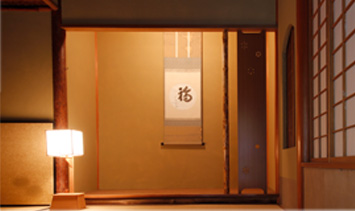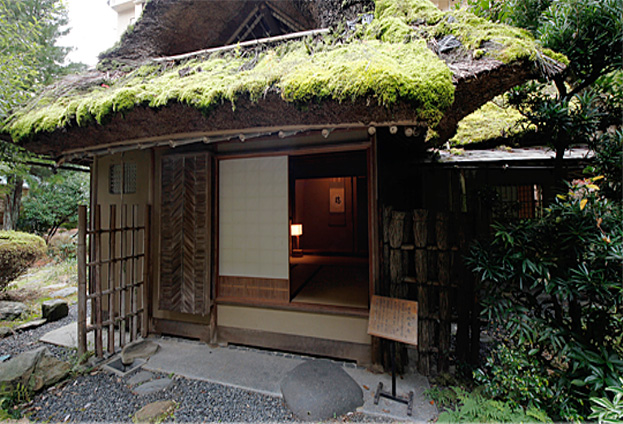 Situated in the center of the garden is the thatched-roof tea room Fusoan. Built by Kyoto tea room carpenter Seibei Kimura in the early Showa Era, it was used by representative tea masters of Showa period including Ichizo Kobayashi, Kahei Tsuchihashi, Handeishi Kawakita, and Issei Hatakeyama.
Fusoan is of the Edosenke Tea School, which was founded by Fuhaku Kawakami.

Succulent fresh seafood from the Japan Sea and the finest, freshest local produce, prepared by our highly skilled kitchen staff. A statement like "serve it while it's hot" might sound obvious, but at Izanro Iwasaki, we take pride in going the extra mile in our hospitality to ensure you enjoy the flavors at their freshest and tastiest.